Arlo Puppet: The Good Dinosaur
With The Good Dinosaur coming out this week, Arlo, will be talk of the week.  Help bring him to life in your home with this Arlo puppet.  He'll be perfect to follow along with the unit study I have coming this week.  I've also added a link to Arlo Finger Followers at the bottom of this post.  They will make reading a little more interesting and fun.  Go gather your supplies and the littles and get to making your Arlo puppet.
Supplies needed: wood craft stick, green craft foam or paper, googly eye, pencil or marker, scissors, glue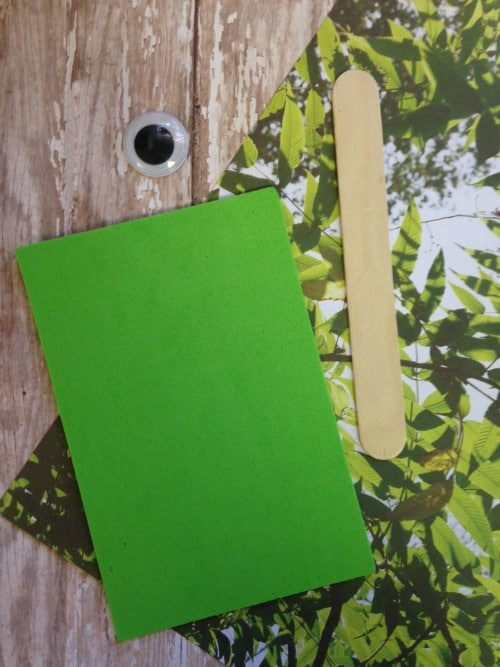 Directions:
Create a sweet and simple Arlo puppet, perfect for enjoying the story or even for accompanying you at the movie! Here is how to craft your own in just minutes.
1. Trace the head shape of Arlo. I didn't use stencil for this, I just eyed the head. It is quite easy, just draw a slim neck, horse shaped head, and long nose. If you wish you can practice on paper first before cutting out of the craft foam.
2. Cut the head out of the foam. Trim the edges clean and shape to your liking.
3. Add some glue to the googly eye and press to the face of the foam.
4. Finish with a circle for the nose nostril and a line for the mouth. Just use the pictures in your book as your guide.
5. Add some glue to the end of your craft stick and press the dinosaur head to it.
Your Arlo puppet is now complete. Allow your child to create her/his own skits, use it to read along with the book, or even be a guest at the movie.
More Arlo The Good Dinosaur?
The Good Dinosaur Finger Followers