Children, from toddlers to school age children love dipping their fingers into sensory bins, creating small play worlds that only they understand, and exploring all their senses. This Simple Woodland Animal Sensory Bin allows them to do just that and is perfect on it's own or to supplement a woodsy themed unit study- Little House in the Big Woods, Bambi, etc… You can make it as large or as small as you like depending on the age of your child and how many children will be exploring the bin together.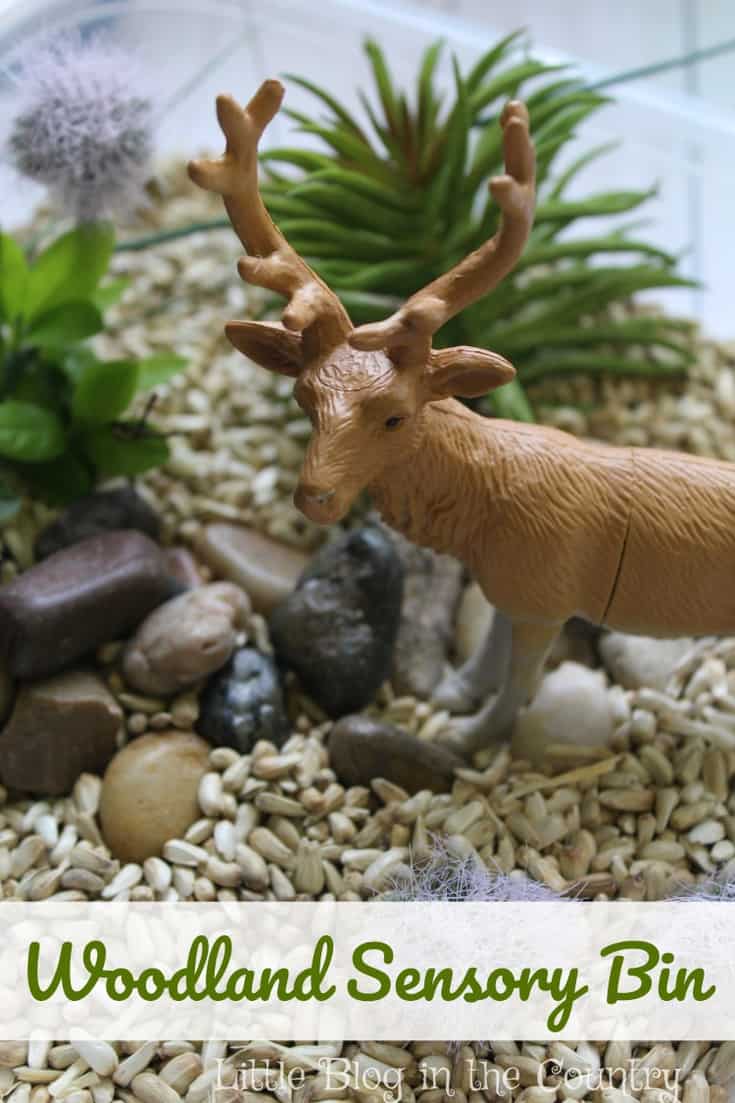 Simple Woodland Animal Sensory Bin

Supplies needed:
Plastic bin, with a lid for storage
Plastic woodland animals such as dear, bears, fox these are the perfect animals to use
Raffia or straw
Assorted sticks, leaves
Silk plants
Rocks and pebbles
Bird seed, sand, or soil for filler
Optional: spoons, cups, and other digging materials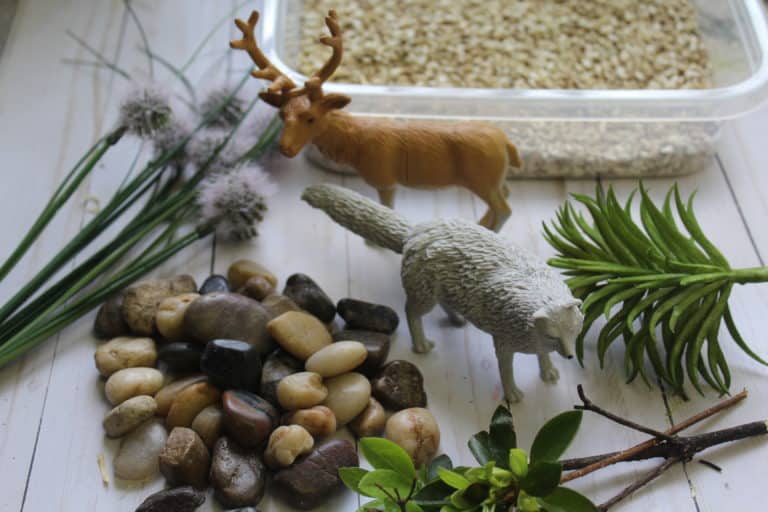 You can find all of the items we used for this woodland animal sensory bin at your local Dollar Tree store.

Directions:
1. Begin by filling the plastic bin ¾ of the way full with filler of your choice. You can use soil, sand, or even birdseed.
2. Add stone pathways throughout the bin using small rocks or pebbles of your choice.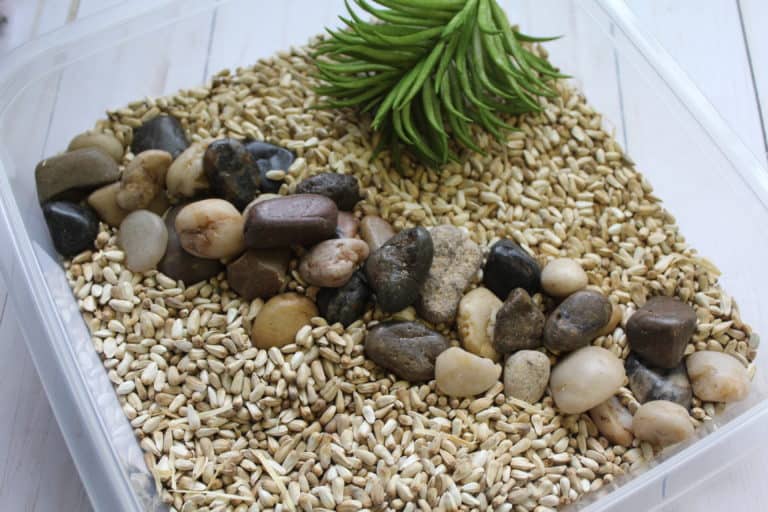 3. Place assorted sticks, twigs, and leaves in your woodland animal sensory bin. We used pieces we found outside in nature as well as silk plants from the dollar store.
4. Snip the ends off assorted silk plants tuck them into the filler to look like more trees.
5. If you wish to add items for scooping such as spoons, cups, and stirring sticks feel free.
6. Finally add in your assorted animals. Kids will enjoy moving throughout the sensory bin and using them for imaginative play.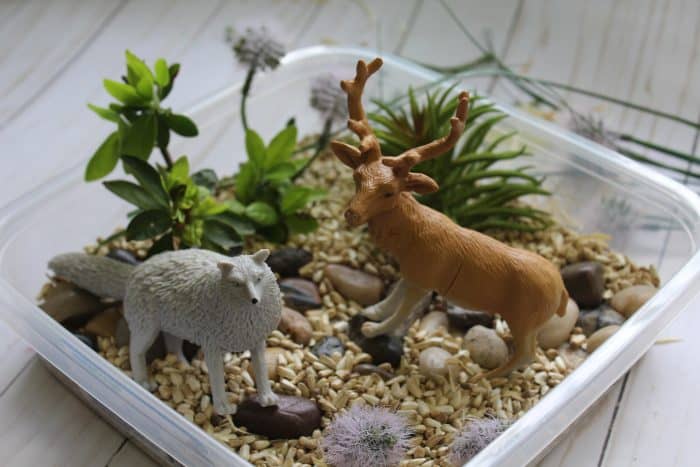 If your little one loves sensory bins check out some of these other posts…