The Kissing Hand book based activity is super easy for kids and gives them a tangible object to have during times of being away from you.
This craft is really simple and takes no time at all to do but will create lasting memories for your child. They will recall that memory when they are anxious about being away from you.
This book based activity goes really well with The Kissing Hand Unit Study. You can use felt like suggested here or use construction paper like suggested in the unit study.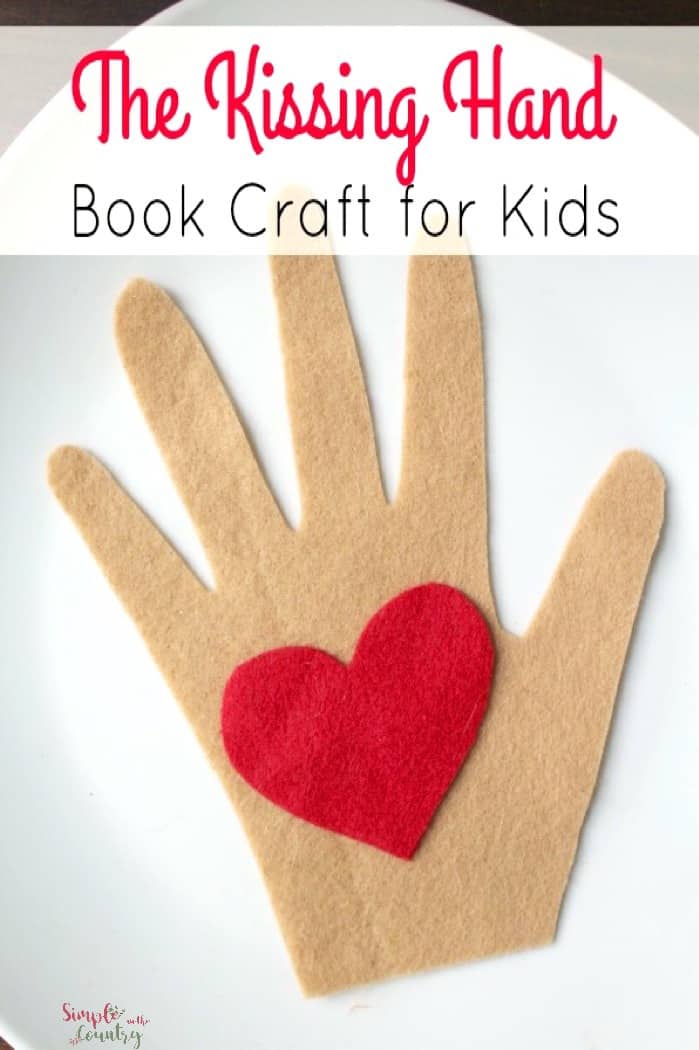 The Kissing Hand Book Based Activity
Supplies needed:
White, tan, or beige craft felt
Pencil
Red craft felt
Craft glue
Scissors
Directions:
1. Begin by placing your or your child's hand on a piece of neutral color felt of your choice. Gently trace it with a pencil to create a stencil.
2. Using your scissors, cut out your hand and set aside.
Related- Where the Wild Things Are Unit Study
3. On a piece of red craft felt, cut out a red heart. You can make it any size, just be sure your heart will fit inside of your hand when cut out.

4. Take your cut out heart and place it in the center of your cut out hand. Does it fit? If not, trim it. If so, go ahead and add some craft glue and press it to the center of your cut out hand. Hold in place until dry.
5. Your kissing hand is now ready to be enjoyed. Send it with your child during their first week of school as a gentle reminder of your love for them.
Think about cutting out two hearts for The Kissing Hand Book based activity so that one can be used in this craft and your other heart can be use as a way to soothe your anxious child during times that you two must be a part from one another.